White VIP Lounge Set - 2 Big Sofa 1 Small Ottoman (Pillows Not Included)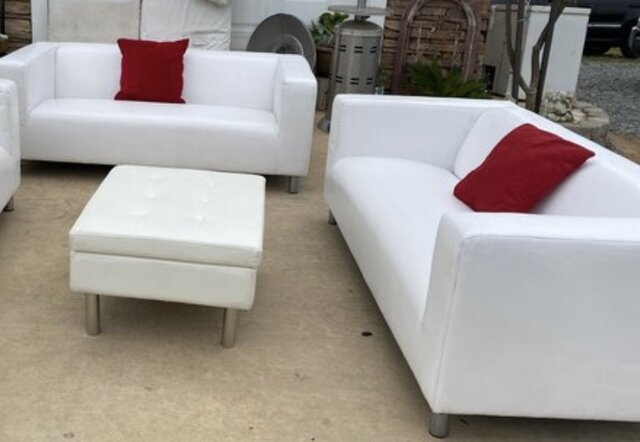 Description
White VIP Lounges Set Includes 2 big sofas and 1 small Ottoman (not Including pillows).
Introducing our luxurious White VIP Lounge Set, designed to elevate your living space with its elegant and sophisticated style. This set includes two spacious big sofas and one small ottoman, perfect for creating a cozy and inviting atmosphere in any room for entertainment.
The two big sofas offer ample seating space, allowing you to comfortably accommodate your family and guests. Whether enjoying a movie night or hosting a gathering, this lounge set provides the perfect spot to relax and unwind.