Boho Canvas Lounge Set 3 sofas (decoration not included)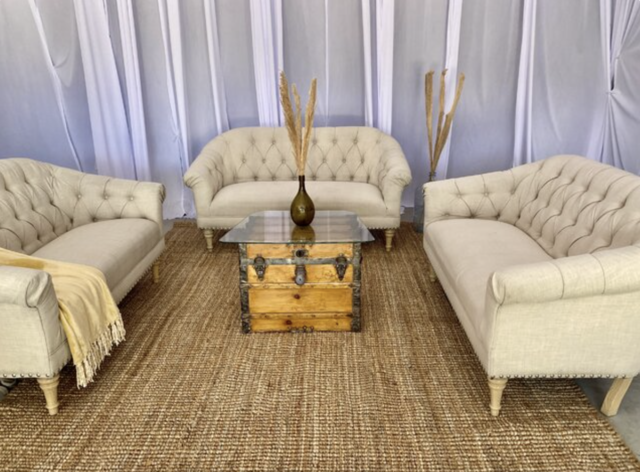 Description
Introducing our Boho Canvas Lounge Set, a perfect addition to your living space that exudes comfort, style, and a touch of bohemian elegance. This set includes three cozy sofas that will transform your room into a cozy oasis.
Crafted with the utmost attention to detail, these sofas feature a sturdy wooden frame and are upholstered in high-quality canvas fabric. The neutral color palette of the canvas perfectly complements any existing decor, making it versatile for various interior styles.
Designed with relaxation in mind, the plush cushions provide exceptional comfort, ensuring you can unwind and enjoy moments of tranquility. The generous seating space allows you to gather with family and friends, creating a warm and inviting atmosphere for socializing or simply lounging around for your Event.
While the decoration is not included, the minimalist design of this lounge set allows you to personalize it with your own creative touches.