Antique Trunk (Large)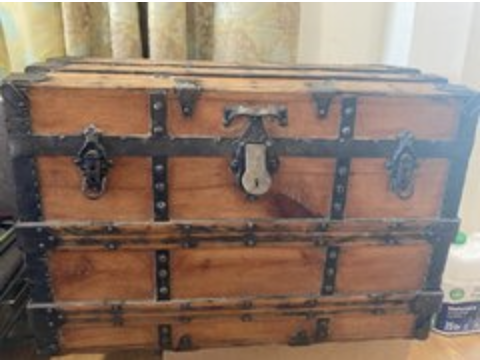 Description
Introducing our exquisite Antique Trunk Large, a timeless piece that will add charm and character to any space. Crafted with meticulous attention to detail, this trunk is a testament to the craftsmanship of a bygone era.
The exterior of the trunk features a rich, deep brown finish, which adds warmth and elegance to its overall aesthetic. The weathered texture and distressed details further enhance its antique charm, making it a standout piece in any room.
Opening the trunk reveals a spacious interior lined with soft fabric, providing a protective and gentle environment for your valuables. The lid is equipped with a sturdy latch, ensuring secure closure and easy access to your stored items.