White Resin Chairs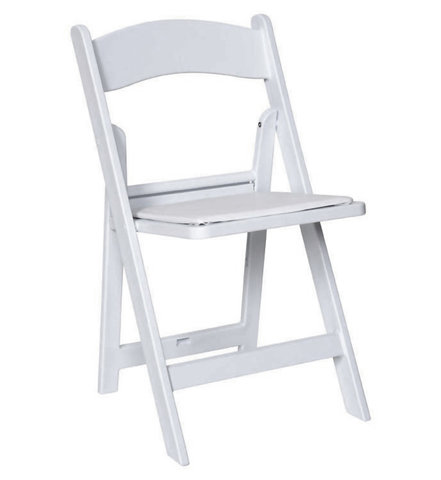 Description
Our White Resin Folding w/ white Padding for comfort.
Measures:15" long x 15" wide x 30" tall
Seat; 17" high x 14" deep.
Introducing our White Resin Folding Chair, the perfect seating solution for any event or occasion. Crafted with durability and style in mind, this chair is designed to enhance the aesthetic appeal of any space while providing comfort and functionality.

The white color of the chair adds a touch of elegance and sophistication to any setting, making it versatile and suitable for various events such as weddings, parties, conferences, and more. Whether you are hosting a formal dinner or a casual gathering, this chair will effortlessly blend in with any decor theme.