Napa Sweetheart Table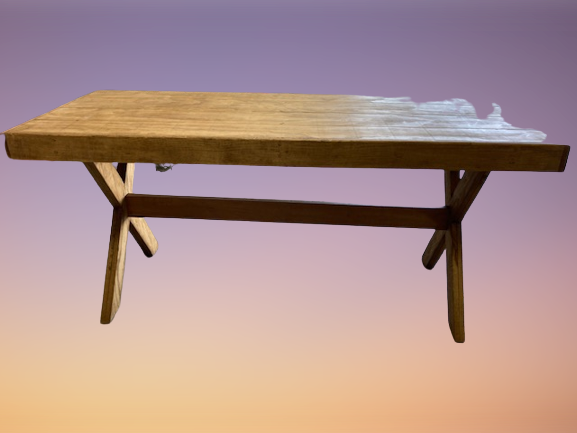 Actual Size: 2 1/2 ft x 5 ft 
Description
Dimentions for Our Napa Sweetheart table is 2 1/2 ft x 5 ft
Introducing the Napa Sweetheart Table, a stunning and elegant addition to any wedding or special event. This beautiful table is designed with romance in mind, creating a charming and intimate setting for the newlyweds or the honored couple.
Crafted with the utmost attention to detail, the Napa Sweetheart Table features a sleek and modern design that effortlessly blends with any decor style. Its smooth, polished surface is made from high-quality materials, ensuring durability and a luxurious feel.
The table's exquisite craftsmanship is complemented by its thoughtful design elements. The curved edges and tapered legs add a touch of sophistication, while the neutral color palette allows for easy coordination with any wedding theme or color scheme.