Lavender Polyester Linen 60x120in (Fits Our 8ft Rectangular Table Half Way to the Floor)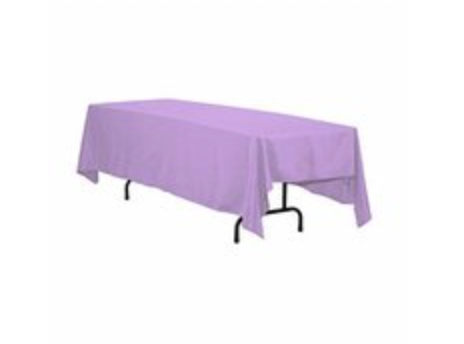 Description
Introducing our Lavender 60x120" Rectangle Table Linen, the perfect addition to elevate your table setting for any occasion. Crafted with meticulous attention to detail, this tablecloth is designed to fit our 8 ft rectangle table.
The lavender color adds a touch of sophistication and versatility to your event decor. Whether you're hosting a formal dinner, a wedding reception, or a corporate event, this table linen will effortlessly complement any theme or color scheme.
Made from high-quality fabric, our tablecloth is not only durable but also wrinkle-resistant, ensuring a pristine appearance throughout your event. The luxurious texture adds a subtle layer of elegance, making your table setting visually appealing and inviting.
Upgrade your table setting with our Lavender 60x120" Rectangle Table Linen and create a memorable experience for your guests. Add a touch of elegance and sophistication to any event with this versatile and high-quality tablecloth.