Antique Gold Chaise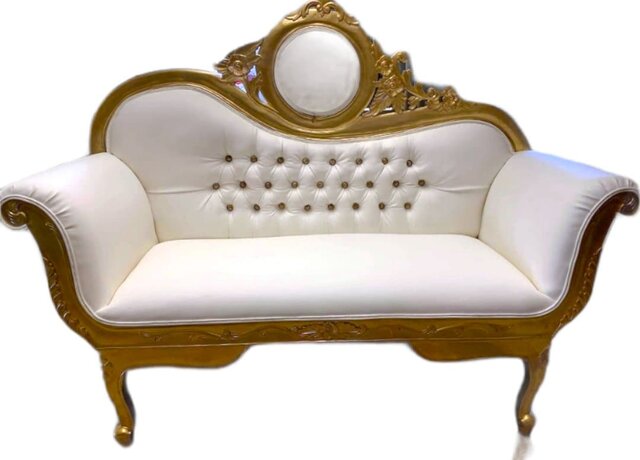 Description
Introducing our exquisite Antique Gold Chaise, a stunning piece that effortlessly combines timeless elegance with luxurious comfort. Crafted with meticulous attention to detail, this chaise is sure to be the focal point of any room.
The Antique Gold Chaise features a gracefully curved silhouette, adorned with ornate carvings and intricate detailing, showcasing the craftsmanship of a bygone era. The lustrous gold finish adds a touch of opulence, making it a perfect addition to any classic or vintage-inspired interior.
Designed with comfort in mind, the chaise is generously padded with high-density foam, providing a plush and supportive seating experience. The soft, velvety upholstery, available in a range of rich colors, adds a tactile element and enhances the overall luxurious feel.