20x30 Naked Draped Tent Frame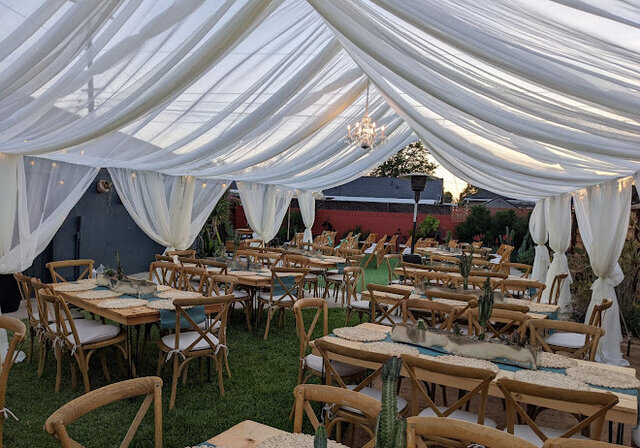 Description
Includes:
-Top (roof)
-Drapery
-a Chandelier
-Installation
( Side walls Front & Back Walls are additinal )
NOTE: Additional Chadelier are an extra cost.
Special instructions:
* We Do NOT set up Naked draped canopies on dirt*
*setup area needs to be clear of any furniture, trees & tree branches, electrical wiers and any items that might prevent the installation.
*customer is responsible to measure the setup area and to make sure the canopy fits perfect.